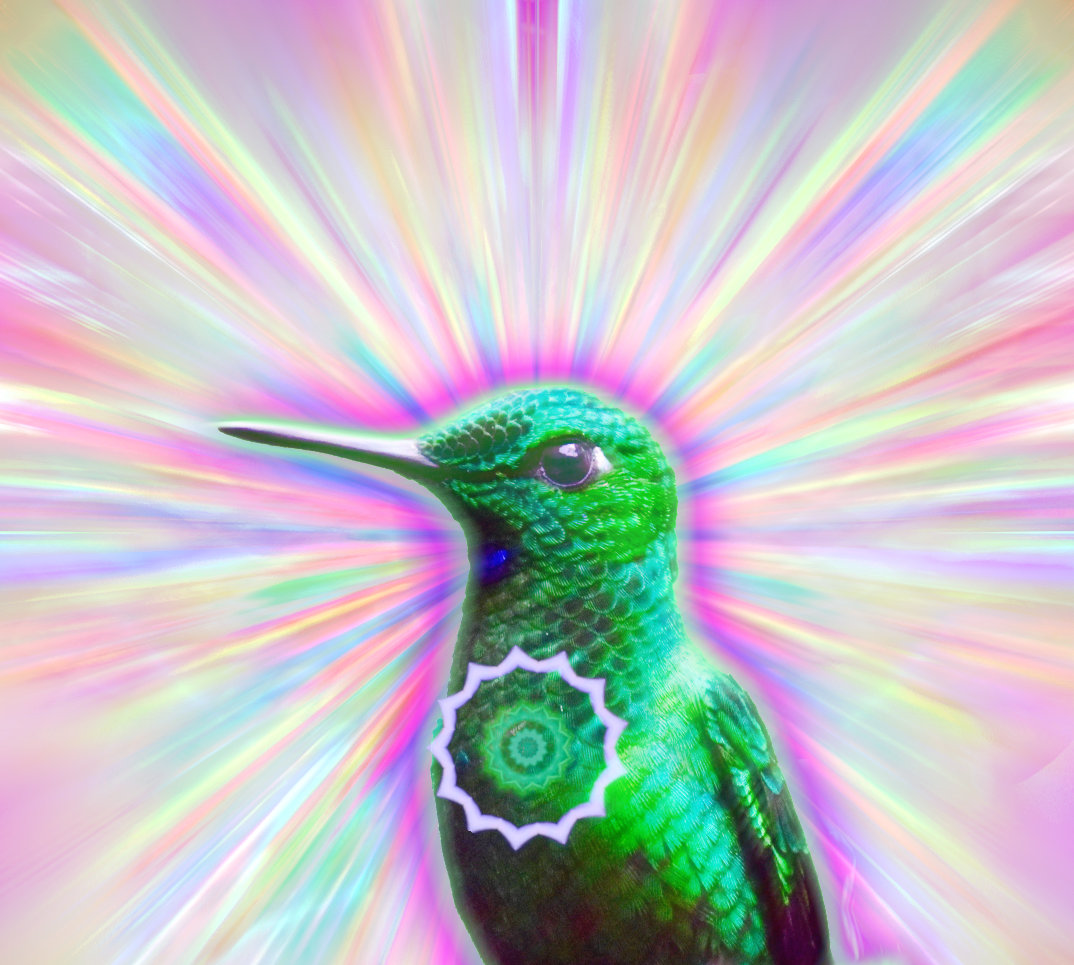 Divine one;
Messenger,
& bringer of clear joy,
you are the eternal child spirit
colored in pure
shine.
you wear the breath of many colored nectars
to remind us of the heart, where all healing is.

you flutter like lightning through all of time
teaching us how to stay in the fullness of the present

love, love, love
with every beat of your tirelessly loving wings

I remember the perfect sweetness of your dreaming
when you first came into being

Beloved one, I will be resilient
I will remember the lessons of your lightness
within
my rainbow-iridescent
feathered soul awakens,
soars,
to spread the endless oscillating
happiness.
I am the diamond mirror-shine
of the sacred spirit